Coming each Monday night in April is a different talk on Healing, for everyone.  Here is the hot link to the page below giving all details: http://healing101.sharethepractice.org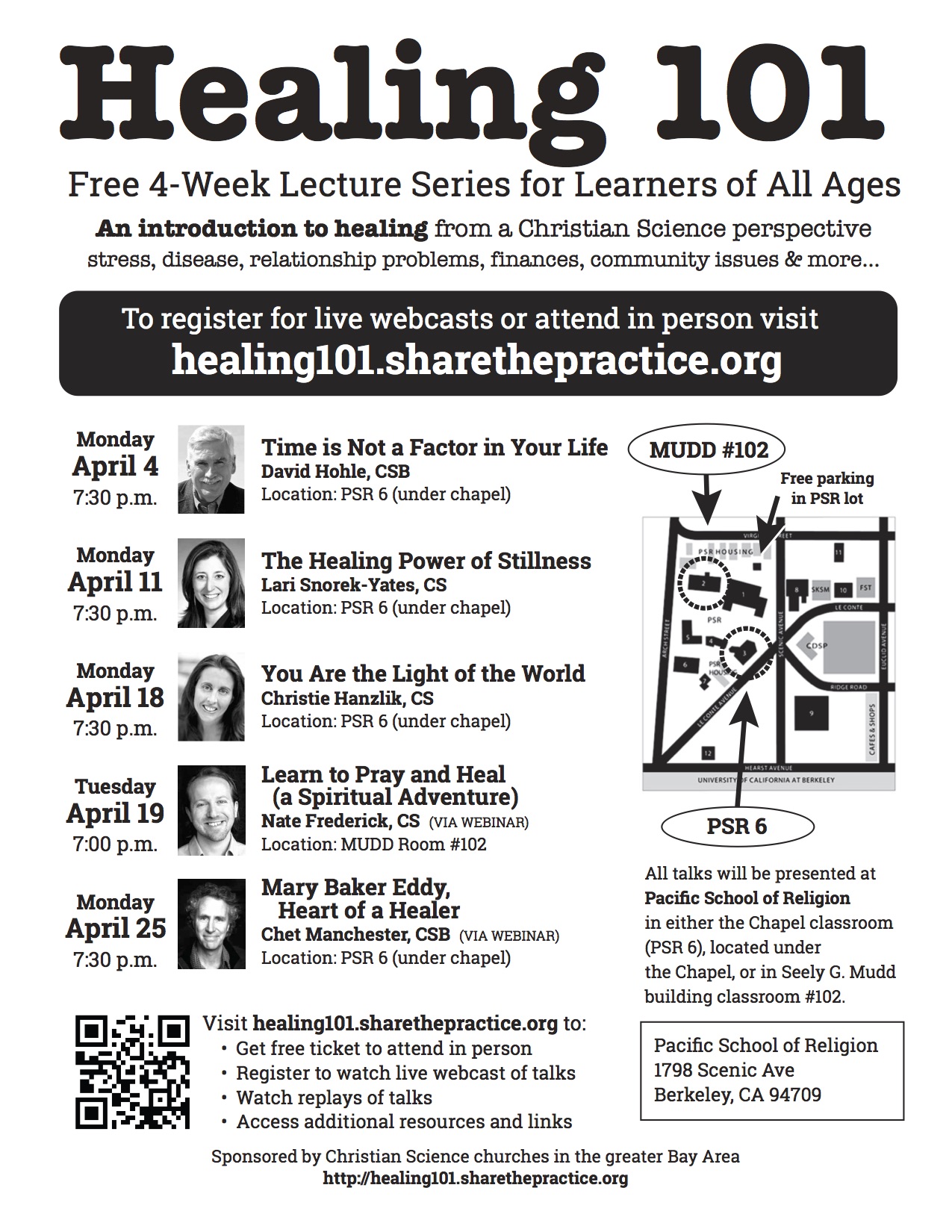 We are a Christian Science church that meets twice a week to listen, pray, share, and praise. We believe that God is all good, and that man is made in His (Her) likeness.
We are a branch o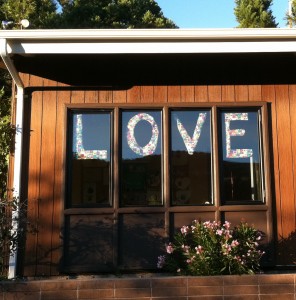 f The First Church of Christ, Scientist, in Boston, Massachusetts.   Our Sunday sermons come directly from the Bible and Science and Health with Key to the Scriptures, the Christian Science textbook, by Mary Baker Eddy. Wednesday evenings we gather as a circle of friends to share our experiences in practicing this healing science.
You are invited to visit or join us as we learn and practice more this infinite theme of God's goodness and ever-present love.